I know that fun sale at Teachers Pay Teachers is over… but never fear. I still have a sale going on at Teacher's Notebook.
In fact, there are a bunch of other sellers that are also participating. You can find more sellers or link up with Barb at Kinderzoo!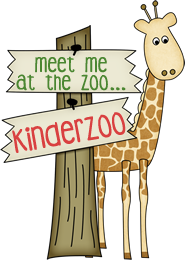 Now…for the lost part… Yesterday I was busy taking picture after picture (on my phone) of my brilliant kindergartners working hard on their stations. My plan was to share these photos with you. However, right after school I had a few stops to make… um… somewhere along the way, I lost my phone…. GASP!
I SERIOUSLY thought I was going to have a nervous breakdown. Insert a mental image of a small child who has lost their mother at the county fair… that was me!! I was running around the store… scanning each isle with a wild look in my eye… trying to be brave but what I really wanted to scream was, "I WANT MY MOTHER PHONE!!!!"
When I got home I cried a bit to the fine folks at AT&T, beat myself up for not backing up my phone, and thought about getting into the cooking wine. Then, I got a call that my phone had been located… Whew (I actually heard angels sing)! So, I will get it tonight and hopefully get some pictures up for you.