Last April I stumbled across this adorable blog! She posted this picture from her
Baseball Unit.
How cute is this?
So my class made their own version of Mr. Pujols. I heard that one of my little cuties entered her Pujols into the county fair AND she got a ribbon~~Sweet huh?
Well, Miss Katie and I are teaming up! She is hosting a giveaway with some of my TpT products. She is wonderfully sweet, smart, and generous with her blog talents. Won't you hop on over and check it out?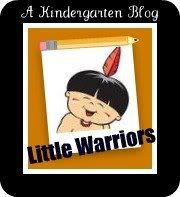 AND another thing~~ I did NOT remain focused yesterday, so my classroom video tour won't be ready until Monday.