Another great week with my kiddos! Our Math and Literacy Stations are zooming along. I started our small groups (reading) on Wednesday and things went really well (I just knocked on wood).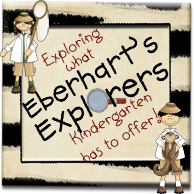 I love her blog because she has a great eye for creating kid-friend activities AND she knows her stuff. If you are not already following her, I highly recommend it!
Anyhow, she posted about calendar journals… so I thought… I could make that a station!! When I saw Debbie Diller in August present, she mentioned a calendar station.
This could be a year long station… hmmm? Maybe???
So I asked her if she would add tally marks to her recording sheet. Because she is majorly awesome, she did! Here it is!
Click on the image to get this paper.
So, we started using this on Thursday. We are using this as part of our whole group, but starting next week, I will make it a station. Now, I know my students will not be independent with this, so I will make this station "teacher directed"~sort-of a stations with the teacher.
Onward…!
Click on any image below to get this document from Google Docs
NOTE: The images for Kim Adsit's activities were taken directly from her TpT product (so they were not done be me… I WISH!!!)
Have a wonderful week and I'll check back with you all later!