In Pictures and in Words: Chapter 8 asks us to think about the precision and details we use in our writing and illustrations.
Katie talks about the Bob Graham book, Let's Get a Pup! Said Kate.
Here is a good look at that tattoo and nose ring!
Techniques 14: Character details
Techniques 15: Revealing character with background details
Katie quotes Lee Gutkind and says, " To make scenes seem authentic.. writers attempt to include memorable small or unusual details that readers would not necessarily know or even imagine." p 132
Katie goes on to say, "Studying decisions about detail will help children compose far more meaningful illustrations, and at the same time help them develop very important understands that will serve them well as writers long into the future." p 136
So to talk about detail, I wanted to share some more illustrations from
My class would literally spend hours look at the illustrations in this book.
Technique #22 Using Details as an element of surprise.
In this book the dad was … well… depressed. So he went to the park with his daughter, Smudge. You can see how the walk to the park looked very different than his walk home.
The entrance to the park looked very different to the mom than it did to Smudge.
The structure of this book is different… the first half shows the forest in the daytime, then you flip the book over to see the same scenes in the nighttime. Additionally, this is a counting book. My students loved looking for the sleeping animals and the matching hidden numbers. This is also a great book when you are studying nocturnal animals.
These pages show quite a few things!
Technique 19: Object specific details
Technique 16: Details from the World of Nature
Technique 22: The element of surprise!
Thank you Kathleen for hosting this chapter.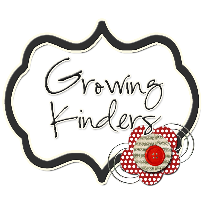 If you are needing print and teach lessons for writers workshop, we have you covered. Just click on the image below.