Katie Wood Ray
talks about tone in this chapter. Although it is related to voice, it is not the word she wishes to use. On p. 195 she states, "tone refers to the overall blend and intensity of color, light, and shade in a picture, all of which evoke an emotional response in the viewer."
In aoral language, the listener responds to not just the words, but also the facial and hand gestures of the speaker, the volume of the voice, and the intonation. In written language (and illustrations), the reader must glean understanding and intent based on the words (or images) only.
She goes on to give 3 examples of email responses to a question she was asked. One of which was her actual response. The meaning of all of these three emails were the same, but the tone in each was VERY different. One was personal, but business-like (the one she actually sent), the second was a bit snarky, and the last one overly familiar.
Being able to illicit the right emotional response from a reader is clearly important (especially when we are relying more heavily on emails, texts, Facebook, twitter, and … dare I say it?… blogs to communicate.
Please forgive me, but I am going to use just one book AND I am going to go backward in the book study for additional techniques this book can be used for. There is no way I could include them all.
So, you know I am a HUGE Anthony Browne fan. This is a book you MUST have! This can be used throughout any illustrative unit of study.
# 10 Creating a Back Story
#25 Building Meaning from One Idea to the Next
#9 Showing Not Telling
#13 Crafting Details of Expression and Gesture
#4 Showing Two Sides of a Physical Space
#12 Seeing Through the Eyes of a Narrator
#32 Crafting Tone with Color
#7 Using Scenes to Show Movement Through Different Places.
#33 Shifting Tone by Shifting Color
I have also updated the cumulative book list from this study…FINALLY!
You can get your copy below, or grab it at any time.
Thank you Mrs. Jump for hosting this week's chapter!
One more week left friends… can you believe it?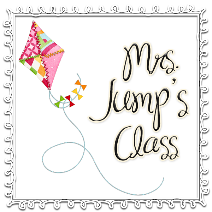 You can find our ready to print lesson plans for writers workshop by clicking on the image below.